creative entrepreneuring with Lisa Sonora Beam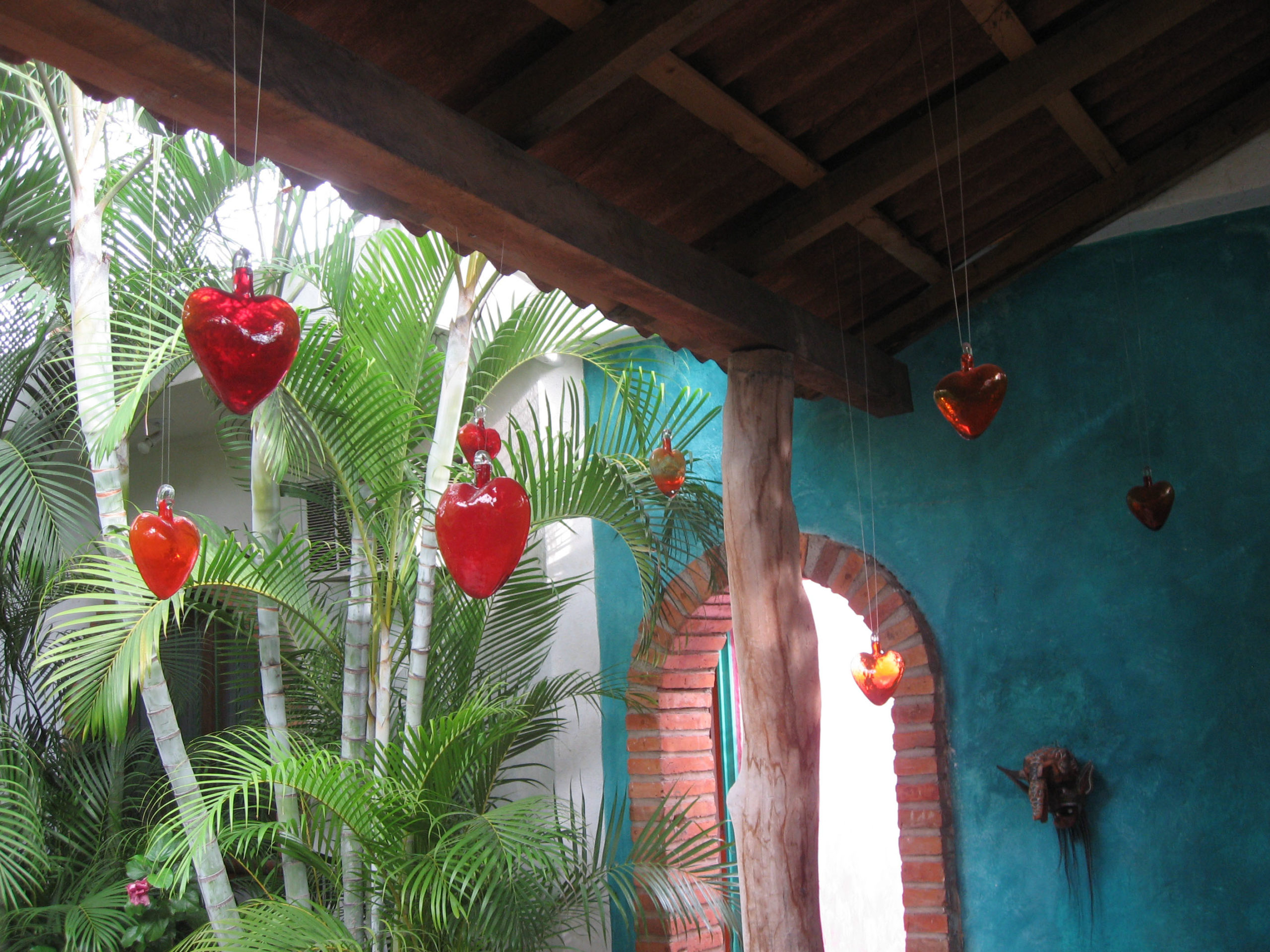 As is the case more often than not these days, I'd run across Lisa Sonora Beam via
Twitter
, loved her
website
, then bought her then-newly released book,
The Creative Entrepreneur
.
At the time, Lisa offered a few online workshops. I took a beginning visual journaling class, which included Lisa sharing some of her creative uses of office supplies and other "found" objects in her journals. She encouraged us to use what we already had: highlighters, stamps, paperclips, old office paper, graph paper, wrapping paper, tissue paper–anything and everything.
I was intrigued enough to sign up for her creative retreat in Puerto Vallarta back in January 2010.
Aside for the entrepreneurial folks out there: See? Social media and sales funnels do work!
not only for artists
For the record, I am not an artist. I'm a marketing consultant. Even though the marketing of the book is aimed at crafters and artists, I was drawn to her work because of her approach of applying right-brain approaches to explore left-brain conventions she learned getting her MBA. Not many visual artists have that balance and bring it to the table in an accessible way.
Plus, I love that she's also a marketing mind, heading up Digital Hive EcoLogical Design and a digital nomad, traveling the world.
Most classes about visual journaling focus on the product and Making Pretty Things. They come from a crafter or artist point of view.
To be honest, I was afraid that I'd be the only person who wasn't an artist or wasn't crafty, but it turned out that wasn't true.
The book attracted people who are serious about their exploration as it pertains to their business.
time to go deep
In Mexico, Lisa introduced us to local sources of art supplies and other materials. Lisa is generous, providing us with plenty of supplies. She's also creative with what is available locally. I loved that she demonstrates techniques that don't require expensive materials  and has us apply what we learned to our journals immediately.
Imagine kindergarten workstations with collages, stamps, piles of magazines, ribbons, pens, and Mexican paints.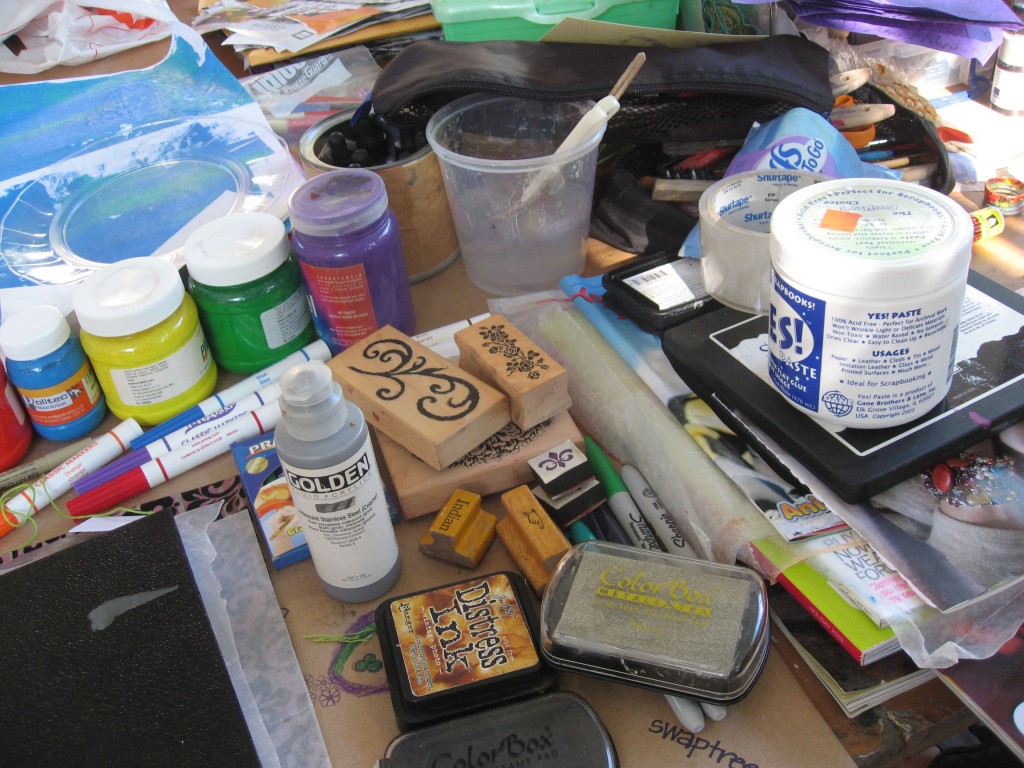 She creates an environment where you can not only explore, but go deep and learn some cool tricks along the way (e.g. use an old gift card to spread paint quickly in your journal).
Lisa is fully available during the workshop, respecting each person's process.
I also got to page through some of her journals, like her strategic planner. Yes, they are beautiful, but loose, meaningful and useful.
Focusing on process instead of product and addressing strategic questions about my business is what compelled me to sign up for her retreat. I got a clearer picture of who my "ideal audience" during the workshop that I still refer to.
Her book lays out a creative entrepreneur mandala. In our reTREAT, we explored the intersections of "heart" and "meaning" and "gifts" and "flow."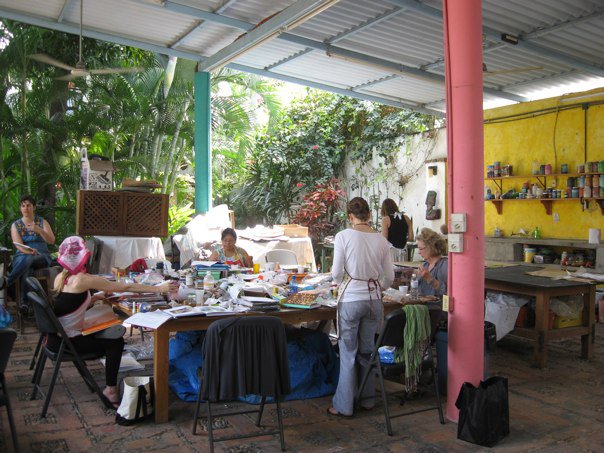 I couldn't believe how quickly the week flew by. A couple of us (myself included) worked during our free time–buying cheap, yummy eats at the corner taco stand for dinner – and painting, pasting and all around general playing with our journals into the evening in the open studio.
about Hacienda Mosaico
Hacienda Mosaico is a private sanctuary in Puerto Vallarta, whether or not you sign up for the terrific workshops or use it as a B&B. Sam Leonard, the owner, is an artist, having created most of the mosaics and painted the bold oil cloth rugs covering the tile floors. She has a wonderful eye: Every piece of furniture is a creative work. The garden is welcoming, with a winding path that leads from the pool to the outdoor studio.
Food: Great homecooked, healthy food, served poolside. Can you give three thumbs up?
Bottom line: Beautiful grounds with a great combination of gathering spaces and private nooks where you can get away. It's located in a residential neighborhood, with plenty of access to local eateries.
Highly recommended as safe, comfortable sanctuary to learn, teach a workshop, or use as a home base while exploring Puerto Vallarta.
And yes, Sam provides free WiFi.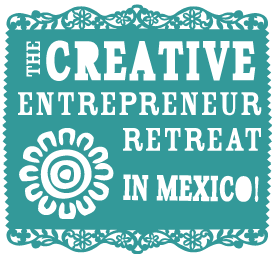 Lisa Sonora Beam is holding another reTREAT in Puerto Vallarta from November 28-Dec 4, 2010. You can get more information here.
(This is an affiliate link, meaning that I get a small bit of money if you sign up using this link.)
outdoor studio photo credit: Kelly Pratt